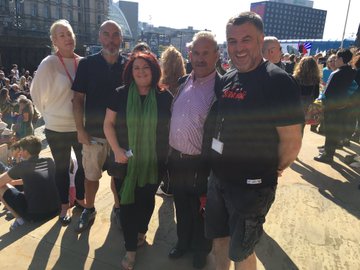 It was absolutely inspirational to march with so many incredible young people last week at Liverpool's #GlobalClimateStrike rally.
Over the last year, I have been in awe of the school students' who have driven forward the global environmental movement so successfully. Young people around the world have led the demands for meaningful action to deal with the climate emergency. It was a pleasure to be invited to share a platform with them on Friday to raise awareness of the global climate emergency.
The climate crisis is the greatest single threat humanity faces. The effects of climate change are wreaking havoc already, destroying lives and communities around the world. Scientists have told us we have 11 years to put in place the policies and actions needed to prevent catastrophic climate changes.
However all the evidence is that governments, businesses and individuals are not taking the steps necessary to meet the target of slowing the global temperature rises to prevent us reaching the 1.5°C increase on pre-industrial temperatures.
UNISON stands with the school climate strikers in the fight to save our planet. As a union, we have called for strong action on climate change for many years. Anti-trade union laws mean that UNISON branches cannot take strike action but have found other ways to join the campaign.
In many cases, it has been UNISON branches which have pushed Councils to declare a climate emergency. Now union members are asking those same councils to put words into action.
In Salford, UNISON negotiated that all workers were able to join a rally outside the Town Hall. Any worker who wanted to was then able to attend the protests in central Manchester. The council agreed that UNISON could run stalls across council sites on the issue of climate crisis.
Numerous UNISON branches attended the large climate strike rallies in Liverpool and Manchester, and other branches organised activities in their local areas. Actions such as this are took place throughout the North West and the country. They may be small but they are the beginnings of the solidarity we need to build between school strikers and trade unions as we strive to create a green economy.
UNISON is also calling for the nationalisation of the 'big six' energy firms in order to help the UK hit net zero emissions by 2050. If the Government brought these huge energy companies into public ownership, it would instantly create a new 'green army' of workers dedicated to helping us become more energy efficient. This country needs a rapid decarbonisation programme- it is crystal clear that British Gas, EDF and the rest are not willing or able to make this happen. Only public control of energy can deliver the transformation we so desperately need.
The inconvenient truth though is we must act now. The warning sirens are sounding and piecemeal action is not enough. We are sleepwalking into an entirely preventable catastrophe.
We must demand governments introduce better, and free, public transport services. We must demand green workplace policies, cleaner air and drastic reductions in emissions.
Unions have a key role to play in transforming our economy before it is too late. Congresswoman Alexandria Ocasio-Cortez has driven forward the movement for a Green New Deal in the US. American trade unions have begun to support the agenda and in the UK, we are also in urgent need of a green industrial revolution. Public ownership will be key to delivering the UK's own Green New Deal and UNISON is fighting for the use of public ownership to solve the climate crisis.
The youthful climate strikers should be proud of their achievements so far. A climate strike which spans 120 countries- that is what I call international solidarity! Some of the world's biggest businesses such as Amazon, Google and Facebook saw their staff walk off the job in protest against a lack of action to prevent climate change. The actions taken this week will have effects for months and years to come.
I'm proud that our union stood together with the school strikers this week. The climate emergency is a union issue- it is simply too important to ignore. The climate strikers have done their bit, it's time for those in charge to take heed, before it's too late...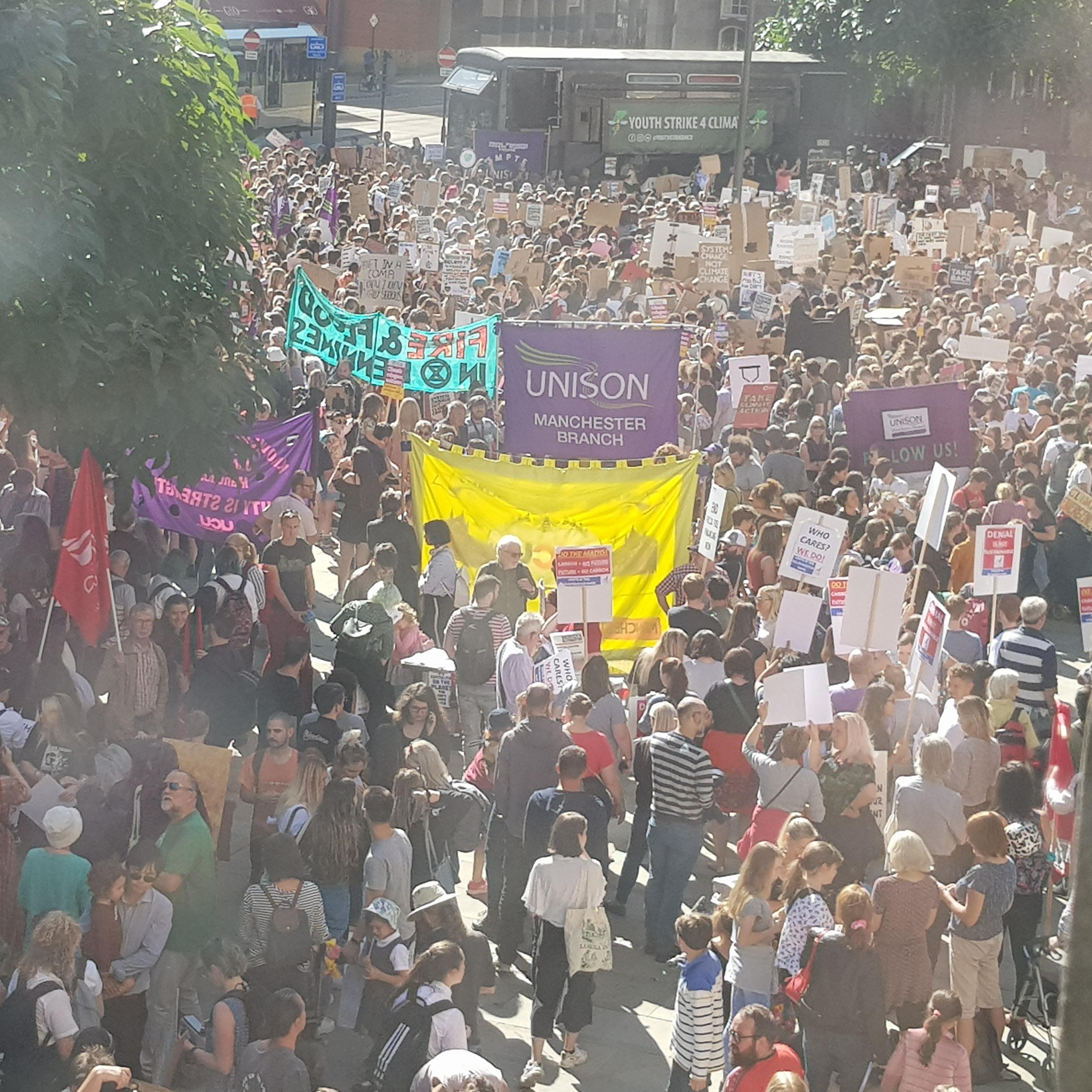 Do you like this post?